🍎 Managing Snacks and Lunch Boxes in Your Classroom.
Do you need help managing snacks and lunch boxes in your classroom?
All it takes is a little structure at arrival time!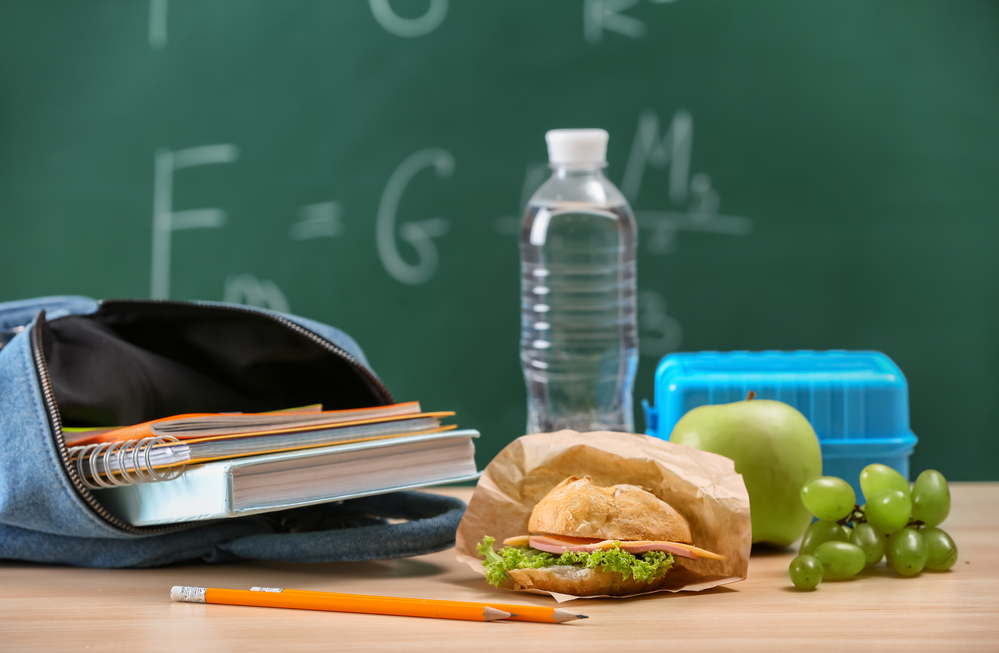 🍱 Lunch Boxes
I still remember my students jumbled up by the backpack hooks, trying to retrieve their lunch boxes all at once. Talk about poor classroom management! It happens to the best of us, specially when we aren't experienced yet.
Avoid that problem by having your students follow these steps at arrival:
At arrival, put lunch boxes on the counter by the sink, or on a cart (see example from this post).
At lunch time, have students with lunch boxes line up first.
Upon returning to the class, put lunch boxes back on the counter.
Lunch boxes go back in backpacks at dismissal time.
🍿 Snacks
I wish there were no such thing as eating snacks in the classroom! I can't stand the mess, the greasy fingers, and the time waste!
Unfortunately, the reality is that lunch schedules are weird.
Some classrooms go to lunch very early in the day when kids aren't really hungry. They barely touch their food… It's only natural that they'd be hungry later in the day, and let's be honest, no learning (or teaching!) happens when we're hungry!
Here are the simple steps to have snack be the least disruptive as possible.
Take snacks from backpacks and put them in their desks
At snack time, students get their snacks and eat.
A snack monitor delivers hand wipes to kids with "Cheeto hands" (You know what I mean!)
When snack time is over, all food is to be thrown out.
🙍🏻‍♀️ What about Students Without Snacks?
It's become common practice, in the classrooms I've been in, to provide snacks for those students who don't have one. I don't know if that's your reality, and I'm not saying that feeding students is your job, by any means. But if you wanted to, here's what I've seen.
Some teachers offer individual bags of chips or cereal bars. That would be too big an expense for me! Not to mention that kids will often prefer Doritos over the grapes they brought from home!
A better alternative is to have large boxes of Cheerios and a scoop with which you'd serve the cereal onto a napkin.
Final Thoughts on Managing Snacks and Lunch Boxes
Don't forget to check with other teachers about any particular school rules you might have to follow. And of course, don't be afraid to ask your colleagues about their ideas on managing snacks and lunch boxes!
I hope this helps!
---
RELATED TOPICS
---
Would you like to get my blog posts, tips, and resource samples? Subscribe below!
---
Browse my Shop for quality resources you can rely on!