Teaching nouns in 1st Grade
If you are getting ready to teach nouns in 1st grade, you'll be introducing the concept of what a noun is, then, introducing singular and plural nouns, common and proper nouns, and finally, possessive nouns.
In this first post, we'll look at introducing nouns in 1st grade. I'll share my teaching nouns ideas, activities, and anchor charts!
---
➽ For sorting types of nouns click here.
➽ For teaching singular/plural and common/proper nouns click here.
➽ For teaching possessive nouns click here.
---
Lesson 1 – I can tell what a noun is.
This is the first mini lesson I teach about nouns. It is very basic, and starts with this simple anchor chart.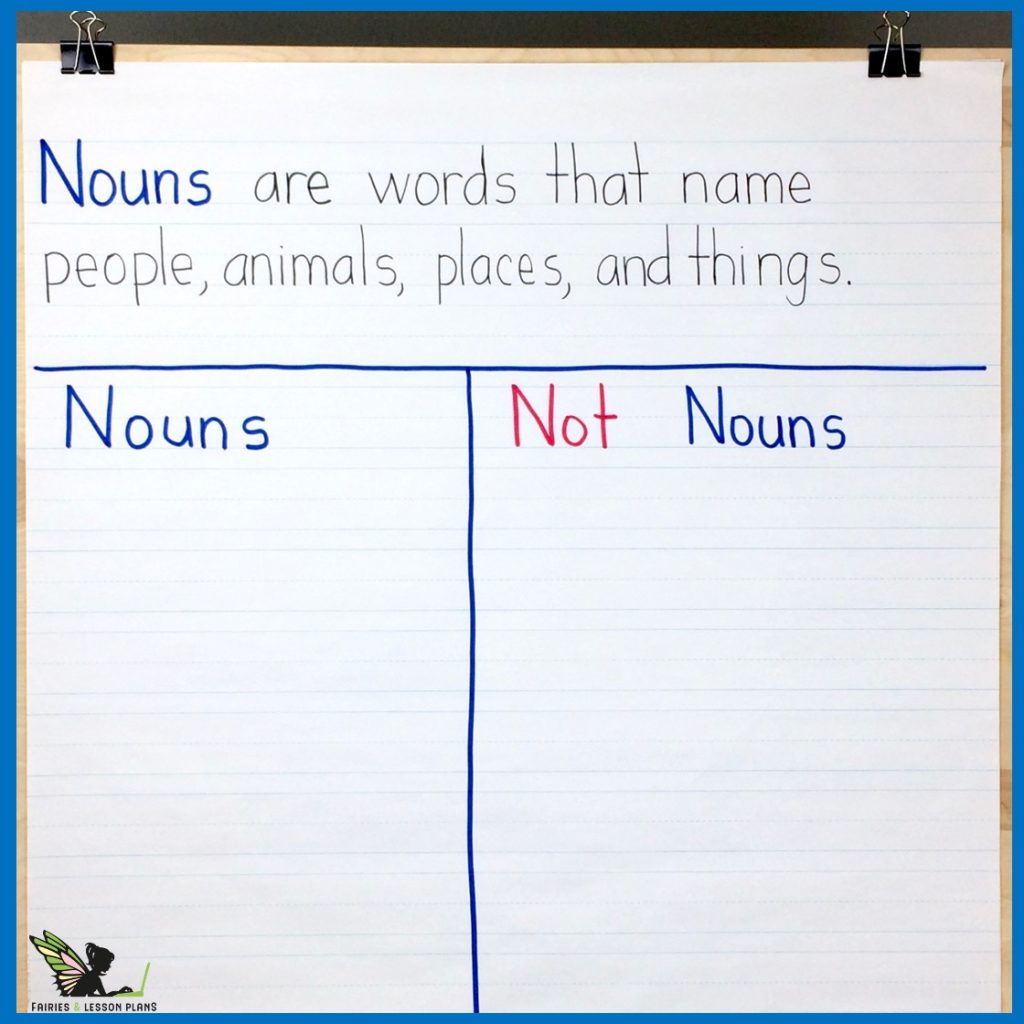 Here's what I tell my students:
"Did you know that words have jobs just like people do? It's true! This year you are going to become experts at telling what kind of job each word does! Today I'm going to tell you about words whose job is to be a noun. Nouns are the words that name people, animals, places, and things.

Here's an example of a noun on this card: desk (show card). The job of this word is to tell me the name of this piece of furniture (point to a desk). When a word tells you the name of something, that word is a noun."
Start with a stack of index cards with nouns and other words written on them.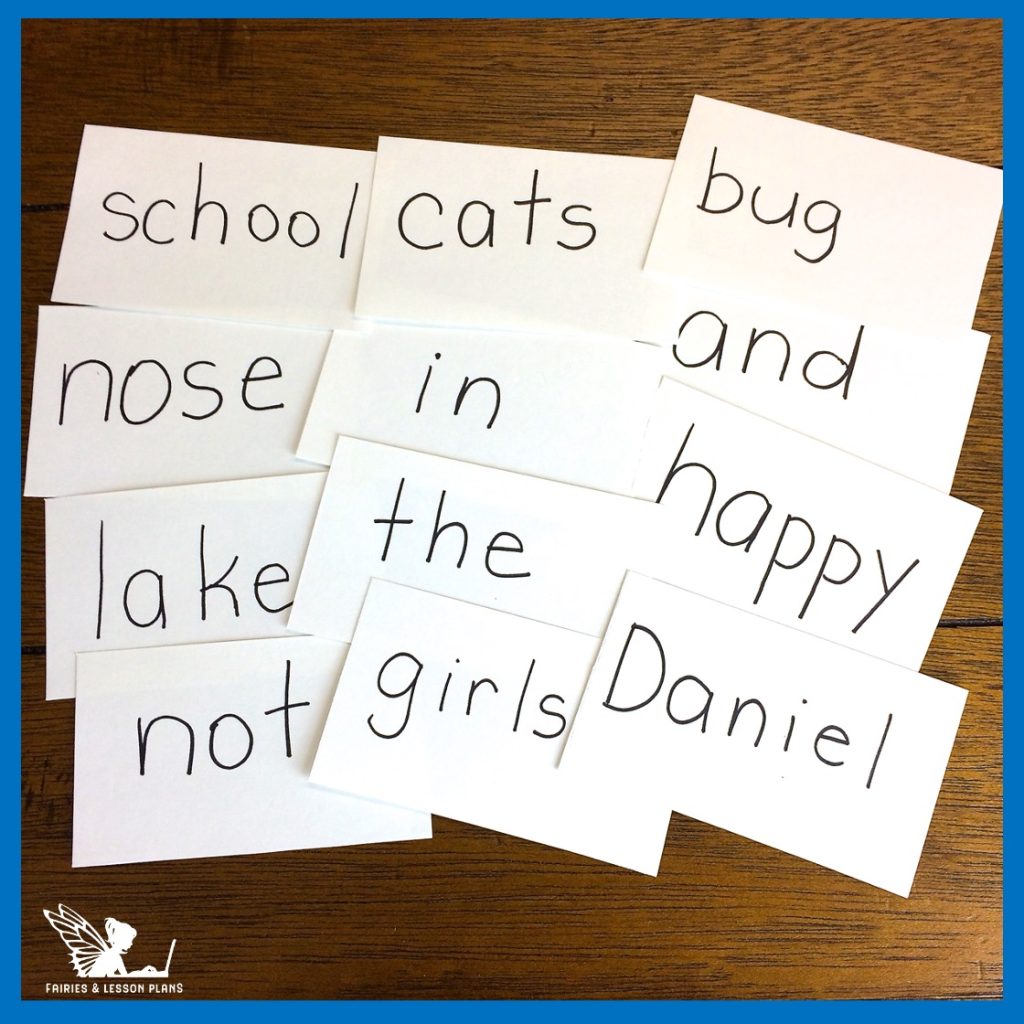 Take a card and talk out loud to show your students your thought process:
"The word on this card says girls. The job of this word is to name these people in our room (point to the girls). So the word girls is a noun."
Place the card on your anchor chart.
Proceed with a few more cards, modeling your thinking, then give students a chance to participate.
At the end of your lesson, your chart might look like this.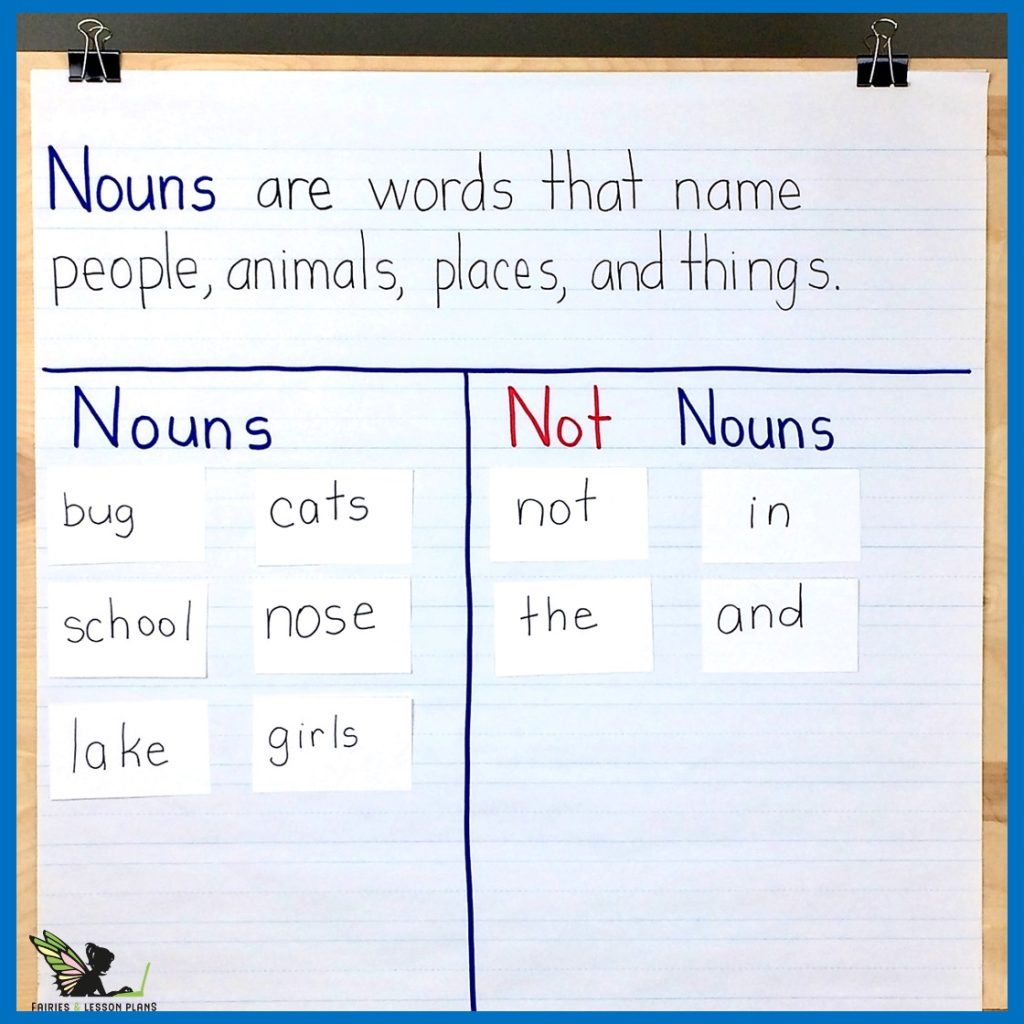 Independent Practice
When my mini-lesson is over, I assign a sorting activity similar to the one we did together.
Here's the one I made to use in my classroom. You can easily do the same thing using index cards with words, and a sheet of paper that says "Nouns" .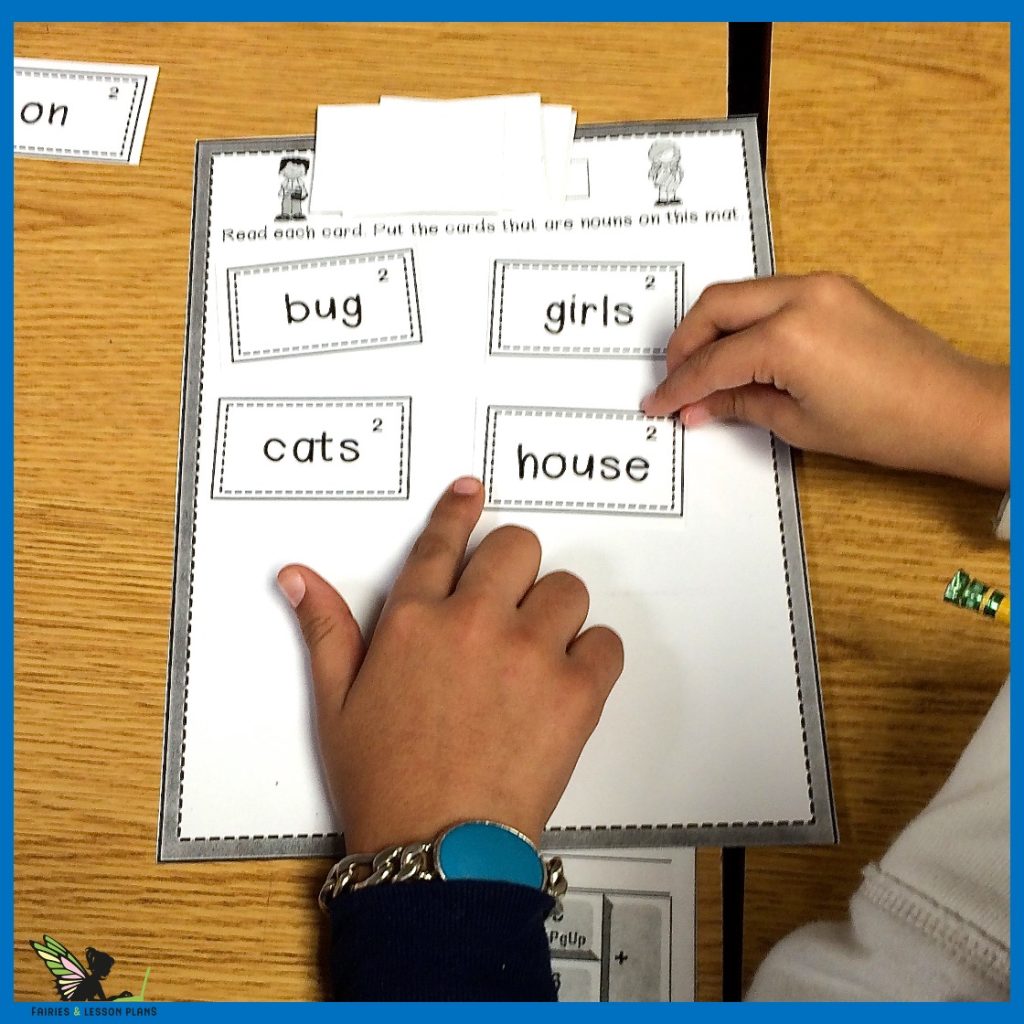 Students decide if the cards belong on the Noun Mat, or if they stay off!
I always walk around and ask students "Why did you put this card on the Noun Mat? Why did you leave this card out?"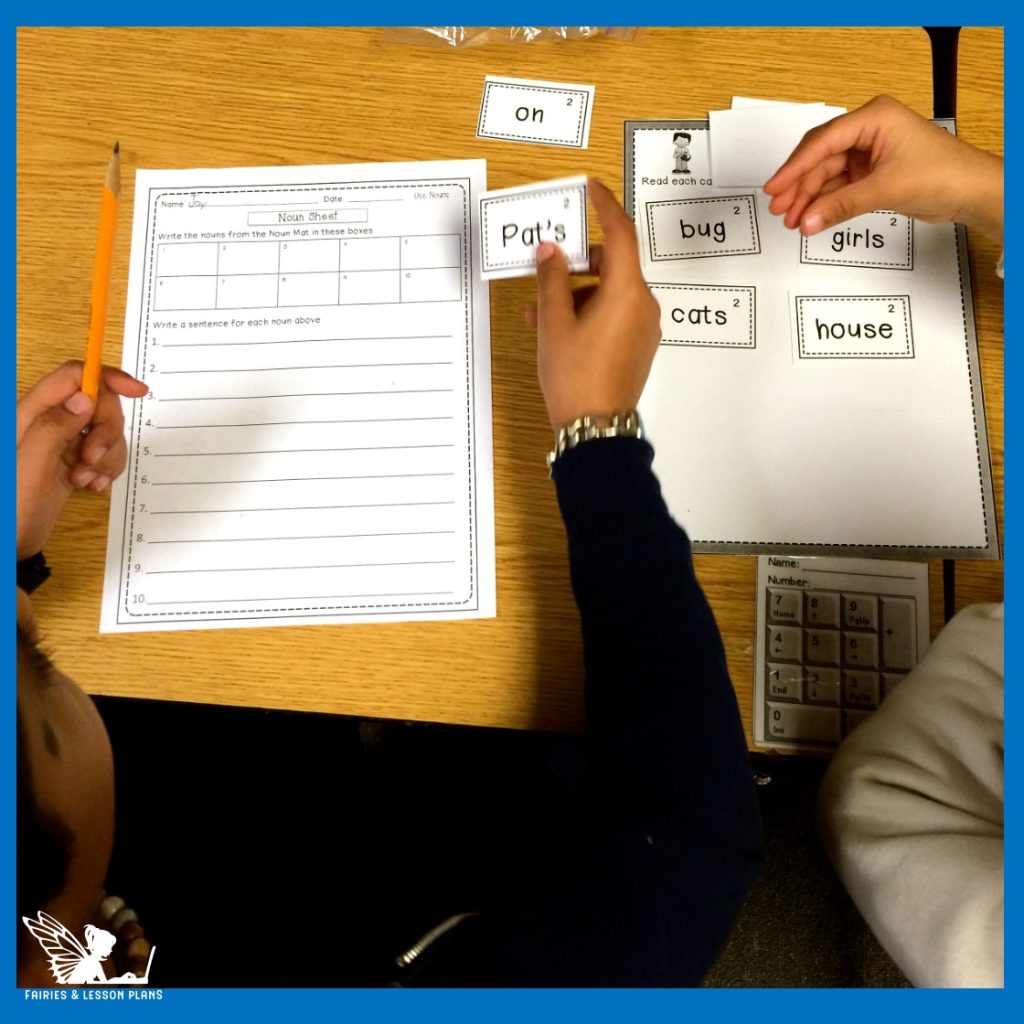 This sorting activity also has a Noun Sheet in which students record the nouns that they found, then use the nouns in sentences.
Try this activity in Language Arts Centers!
Here's a cut and paste activity that's also in the packet I made.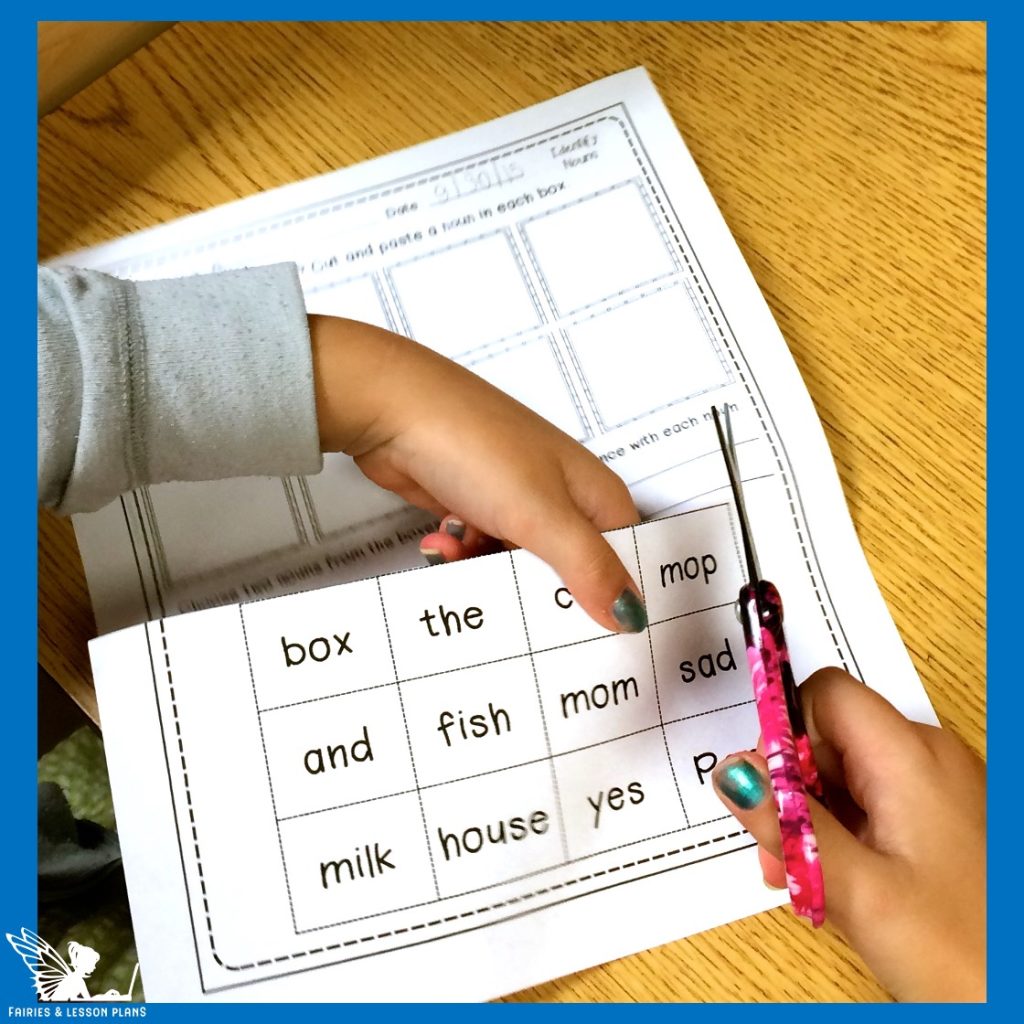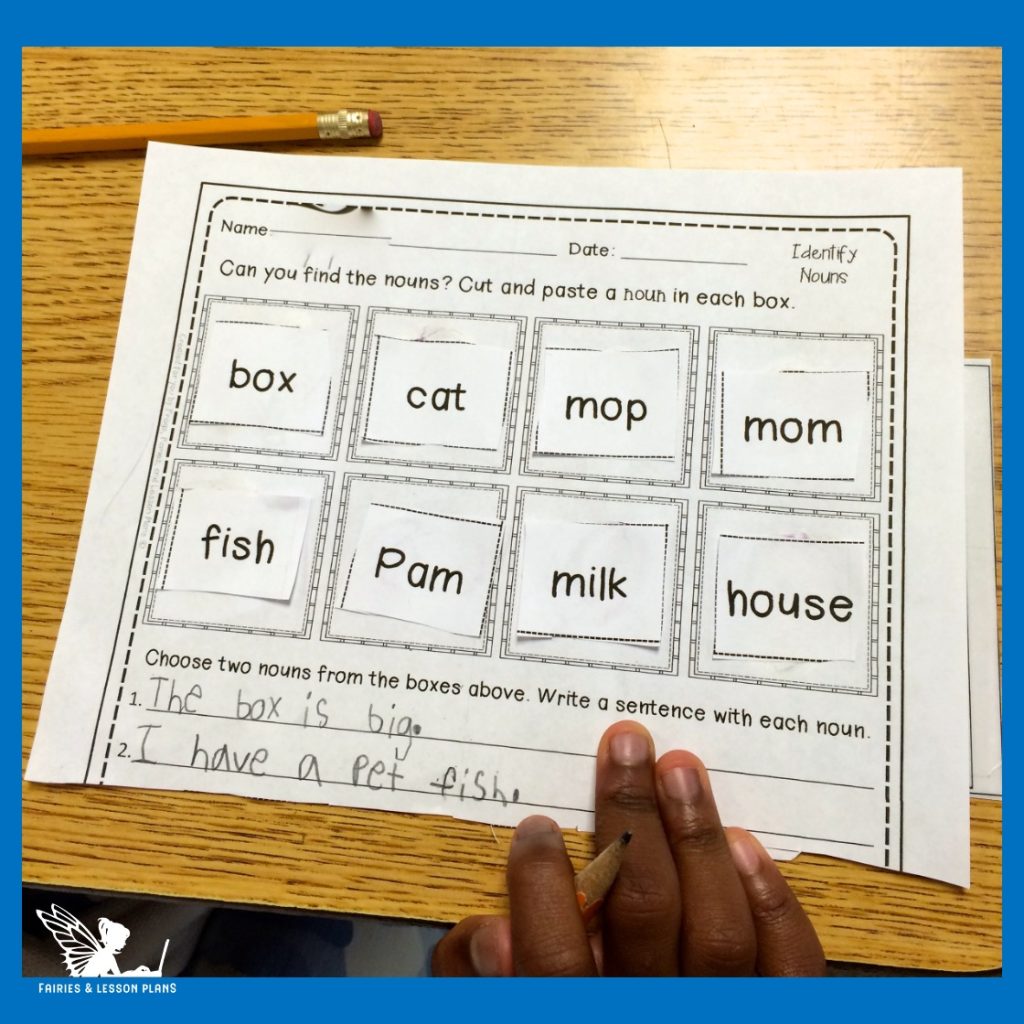 Try some of my Language Arts activities to see if they are a good fit in your classroom!
You can preview my Noun packets to see everything that's included.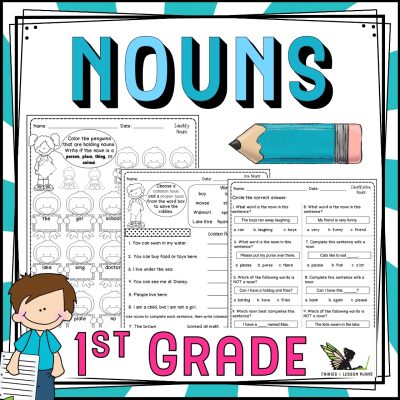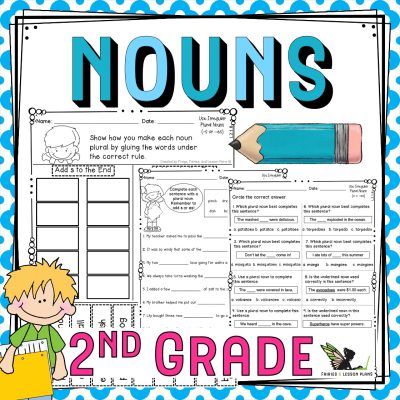 I hope you found these ideas valuable!