Packing up your classroom?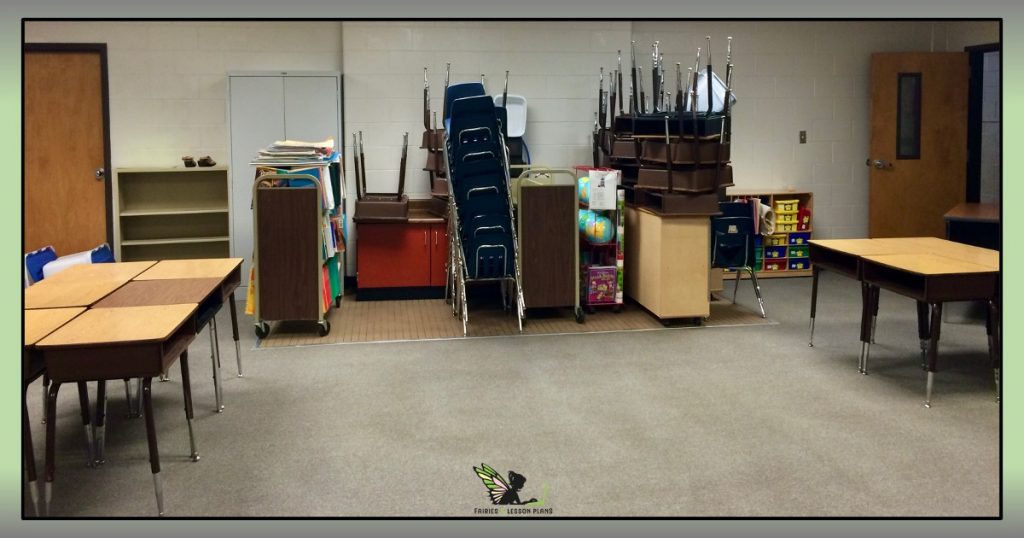 Whether you're moving classrooms or just putting things away until next year, packing up your classroom with these tips in mind will help you have an easier start next year.
Tips to wrap up your school year!
1. Start Sooner than Later
Packing up a classroom isn't just about packing. If you wait until the last week of school, you'll be pressed for time and overwhelmed. Instead, give yourself more time than you think you'll need. I suggest starting this process 3 weeks before the end of the year.
2. When in Doubt, Throw it Out
Start decluttering now! Unless what you have in your hands is super useful and impossible (or expensive) to replace, get rid of it. The same goes for electronic clutter. Delete, delete, delete!
3. Take Pictures
Document how things are set up! Anything that will be moved in your classroom should be photographed beforehand. From the way your furniture is organized, to the way your library bins are placed on the shelves – everything gets documented for an easier set-up next year.
4. Make Copies
Make copies of what you'll need on your First Week of School. Just look back at your lesson plans and get those first week copies ready to go.
5. Ask for Help
Students can be great helpers when packing up your classroom! They can organize you library books, your math manipulatives, your games, you name it! If your students are old enough, ask upper grade teachers to send you their best helpers as you approach the end of the year. The kids love it!
6. Sharpen Pencils
This is another time-consuming task that you can get out of the way right now! Sharpen at least 3 pencils per student. Remember to delegate this task if you have volunteers, or someone you trust with your pencil sharpener.
7. Label Cords
If you are unplugging things, label each cord so you'll know what they go with.
8. Tape Batteries
I recommend removing clock and remote control batteries. When you do, tape the batteries to the object they came from. That will make it replacing batteries super easy at the beginning of the year. I suggest using blue painter's tape.
9. Have a "Day 1" Container
Pack a container with all your "Day 1" supplies. You can use a large box, or a plastic bin. Put your "Week 1" copies in there, sharpened pencils, nex EXPO markers for your board, a stapler, and pens. Basically, add anything you would need right away when you walk back into your classroom. Make sure to label it "Day 1".
10. Label and Number Boxes
If you are moving classrooms, being organized is super important. Print labels in bright copy paper. Make a template with your name, grade, and room number to tape to each box. Leave enough room on the template to hand-write the contents of the boxes. Then, count and number your boxes. Write #3/10.
Another helpful thing to do, is to create a Master List with each box number and its contents. I have lost boxes in school moves, and all this information is super useful if worse comes to worst.
Related Posts
10 Common End of the Year Mistakes
Helpful Resources