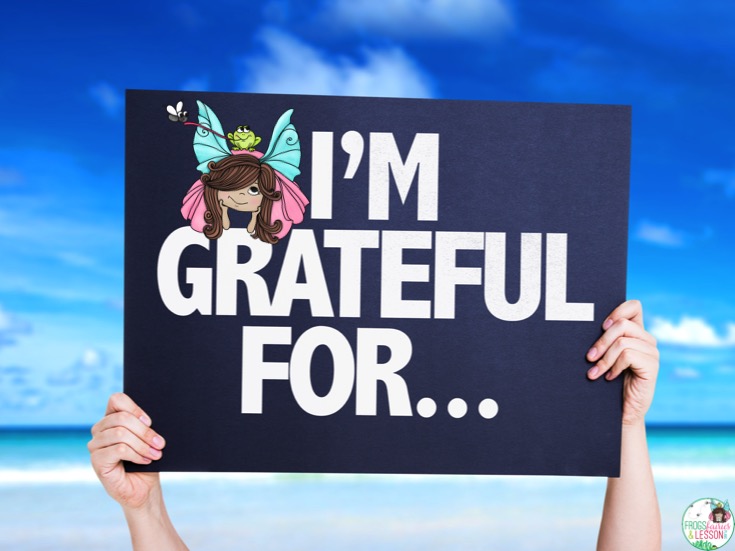 Hey friends, this idea woke me up at night, so I'm going to put it out there, and hopefully you will help me make it happen!
What if we created this thread on Facebook and on Instagram where, every Monday, each one of us writes one thing that we are grateful for?
Just one thing,
once a week.
I'm sure you've heard that expressing gratitude can have a positive impact on people's overall wellbeing.
It would only take a minute;
It would put a smile in your heart;
It would create a chain of good mojo for teachers (You know we all need a reminder that there is good in our lives, despite the fact that we experience things that make us feel otherwise.)
So what do you say?
I'm not selling anything, collecting your email, or taking from you in any way.
You don't have to enter anything, sign up for anything, or commit to anything for ever.
I just thought this would be a way to get everyone involved in elevating each other, and taking care of our teacher community!
I'll be posting a gratitude thread every Monday at 8:30 pm.
Here are my links if you want to be part of this movement 🙂
➻IG
💗I'm grateful for reaching you today.💗