Last year I decided to
skip the traditional holidays at school and have a Snowman Theme celebration
instead. I am so glad I did that! Here are 5 activities that I did with my kids. I think you'd have
fun doing these in your classroom.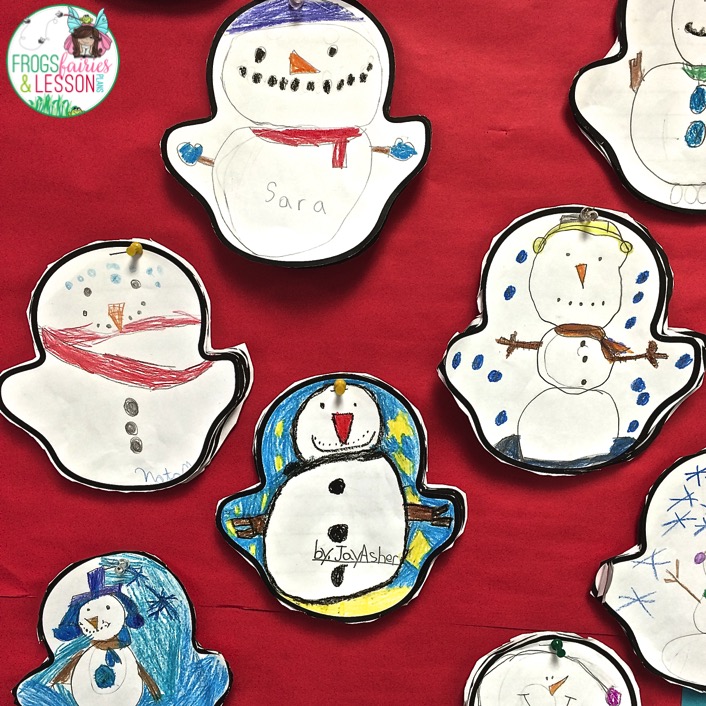 A few weeks before you start, make sure to gather several snowman books.


TIP: If you can, start reading the books a week ahead of time, so your students will be familiar with the content. That way, you can just refer to the books if you are pressed for time!
1. Snowman S'mores
We started our week making snowman s'mores.
I incorporated a Writing Directions lesson in this activity to make it aligned with our teaching Standards.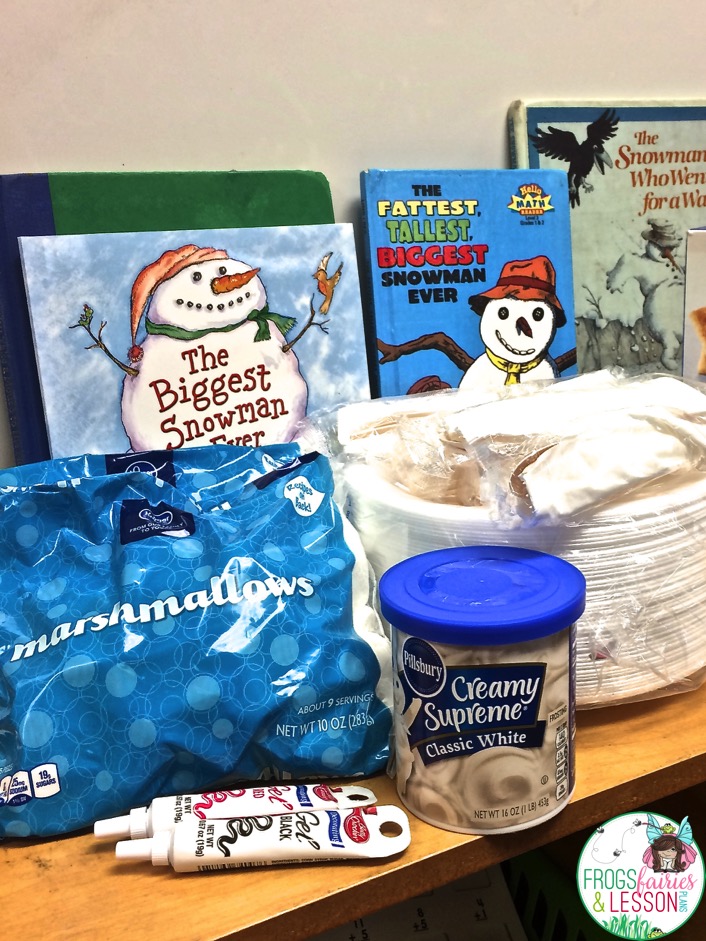 Gather lots of snowman books and read them ahead of time.
You'll need:
paper plates (1 for each student)
plastic spoons (I had 2 per table of 6 students.)
Graham Crackers (1 per student)
Large Marshmallows (2 per student)
Decorating gel or other cookie decorating item that you choose.
I modeled making the Snowman, then guided the children step by step to make their own. The reason for so much control (rather than just letting them go at their own pace) was to help them internalize the steps that they took to build their snowman. It makes it much easier to write about their experience!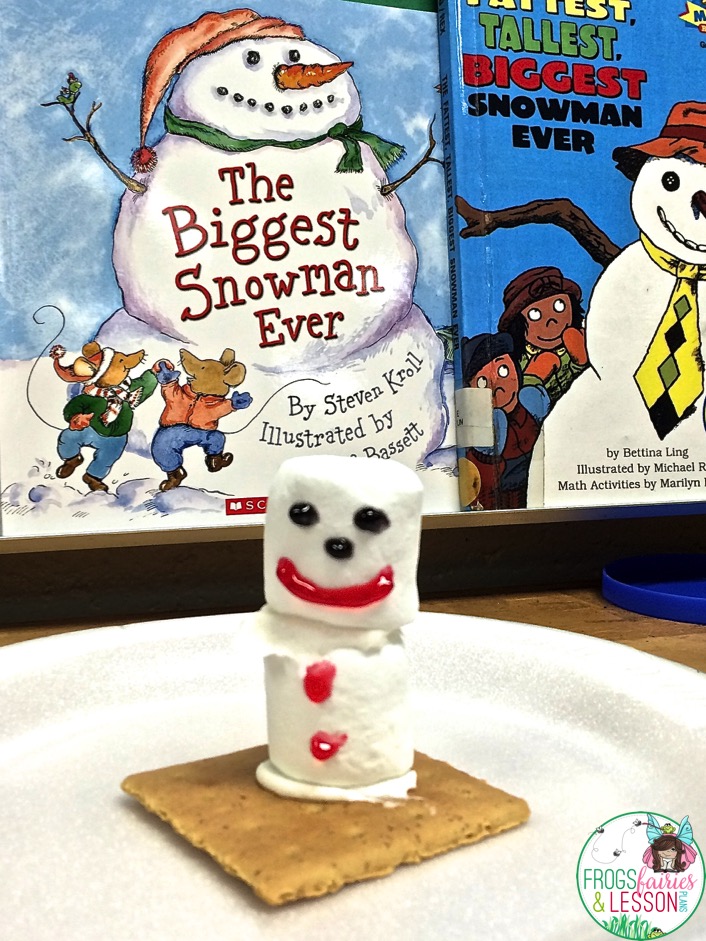 Use the frosting to "glue" the marshmallow to the cracker, and then to each other.
After making and eating our treats, it was time for writing a recipe for their parents.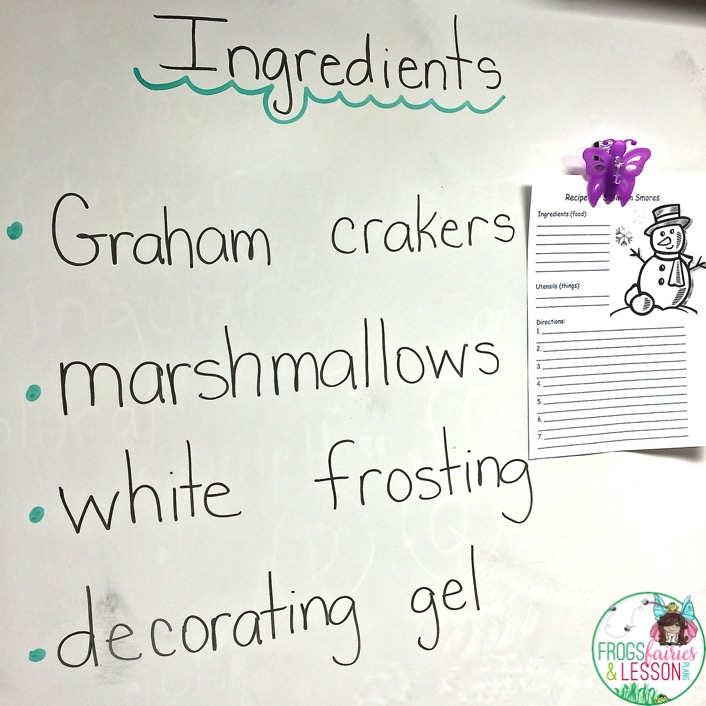 I must have been too tired to notice the spelling of "crackers"… It's embarrassing, but it goes to show that we all make mistakes!
As you can see, I had a sheet in which they wrote the ingredients, the
utensils, and the directions. I only wrote those words on the board to help
with the spelling. They did everything else on their own.
Make sure to remind students to use transition words (first,
next, then, after that, finally) to help the readers understand the sequence of
the recipe.
2. Snowman Booklet
Oh this was awesome! Another fantastic Narrative Writing lesson
using the adorable templates from Creative Clips Clip Art. I opted to have each student draw their own snowman. I used the page with her clipart as a model.
I used "The Snowman Who Went For a Walk", by Mira Lobe in this lesson. In the story, the snowman becomes mobile and wanders all over the place.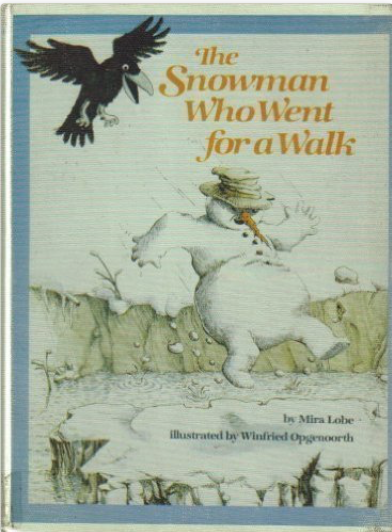 Iasked the kids to pretend that they were the snowman, and to imagine where they would wander to. Their narrative had to start at home, have a wandering part, and end back home.
That way, the kids practice that "beginning, middle, end" that is so hard to get in their stories sometimes…
3. Snowman Picture Frames
I bought these frames from Oriental Trading. What I love about them, is that they come with directions! Right? The kids had to read the directions on their own and follow each step in the right order. It was a fabulous way to integrate an authentic Informational Reading lesson!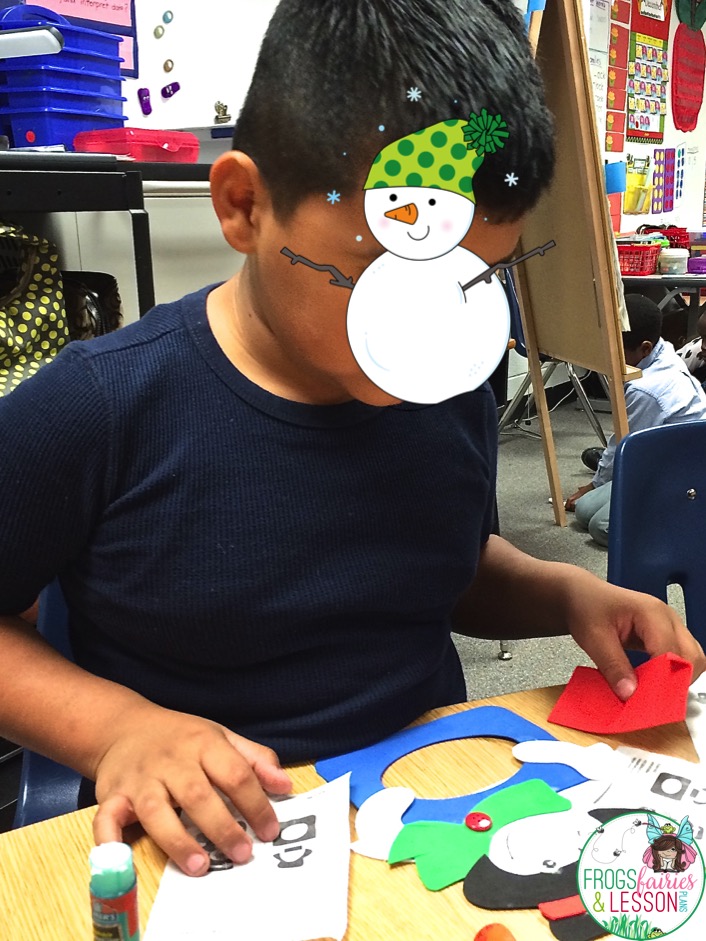 Students had to read and follow the directions that came with the Snowman Picture Frames.
4. Snowman Bulletin Board
Towards the end of the week, we had our Snowmen Books ready, and it was time to create a nice display. I wanted a big snowman in the middle of the board, and the booklets on each side of it. This was scary for me, because I just gave a group of kids a bunch of paper, and told them to make a snowman. Yikes!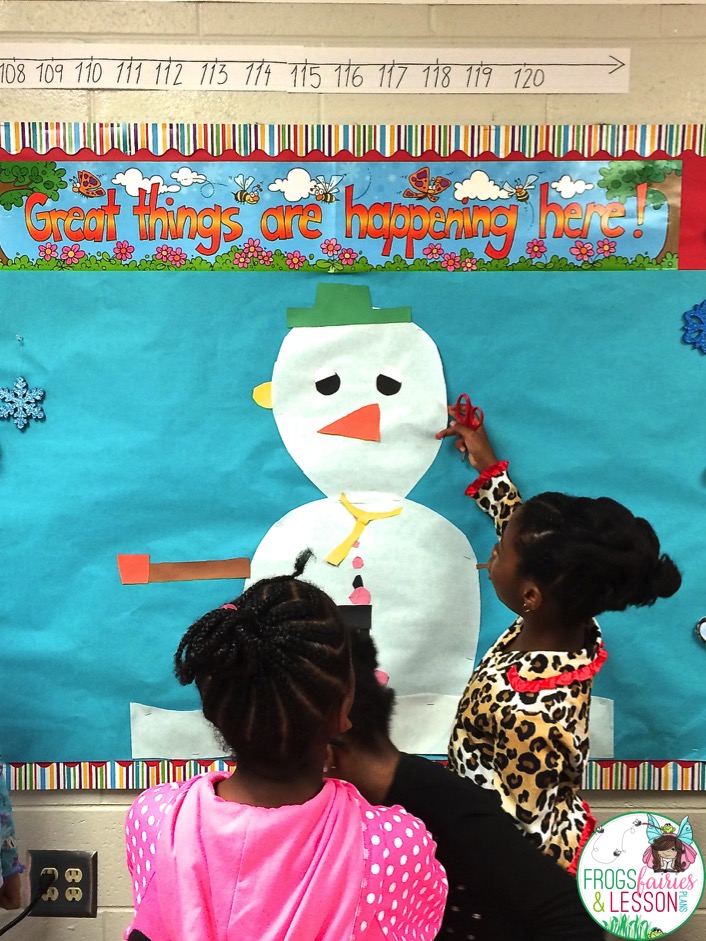 Students created a snowman bulletin board. Great conversations took place during this activity.
The beauty of this moment were the conversations that unfolded, the turn taking, the asking "please" and saying "thank you". Young children had to negotiate who went first, who did what, and they had to accept it when things didn't go their way.
Those are very important skills that only develop when children have a chance to practice. They are part of the Standards we should be teaching!
Speaking and Listening: "Follow agreed-upon rules for discussions (e.g., listening to others with care, speaking one at a time about the topics and texts under discussion)."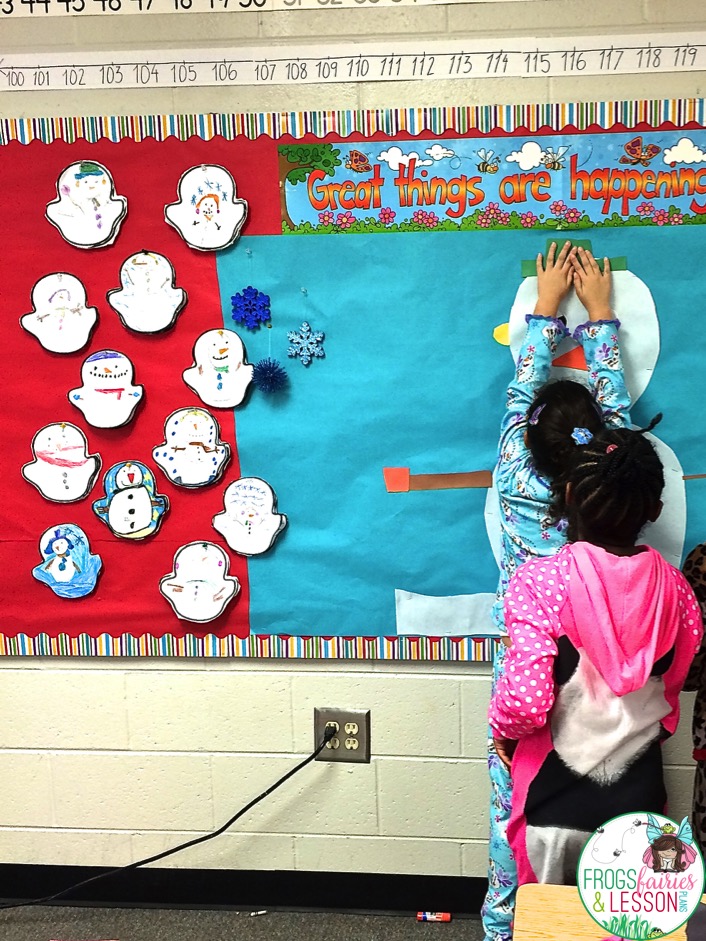 Taking turns and talking politely to one another are important skills to learn.
The kids felt empowered and they loved having the freedom to create on their own.

5. Egg Carton Snowmen
I can't take the credit for this one… I had a bunch of room moms come in and take over my classroom. Anyone who knows me, knows I don't do paint, glitter, or anything that I can't contain (control issues?).
These incredible women came in with everything pre-cut. They had paint in little containers, glue guns, bottle cleaners shaped as little arms, you name it!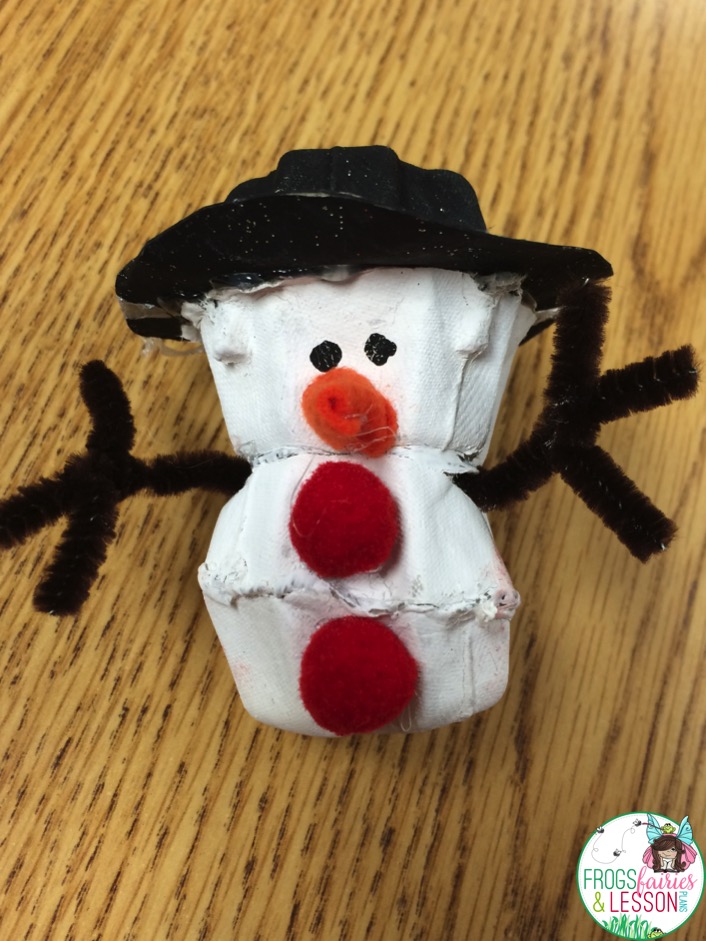 Egg carton snowman
They had the kids in stations painting the hats, gluing the body parts, and adding the arms. Insane!
Here's what they looked like during their "drying" time: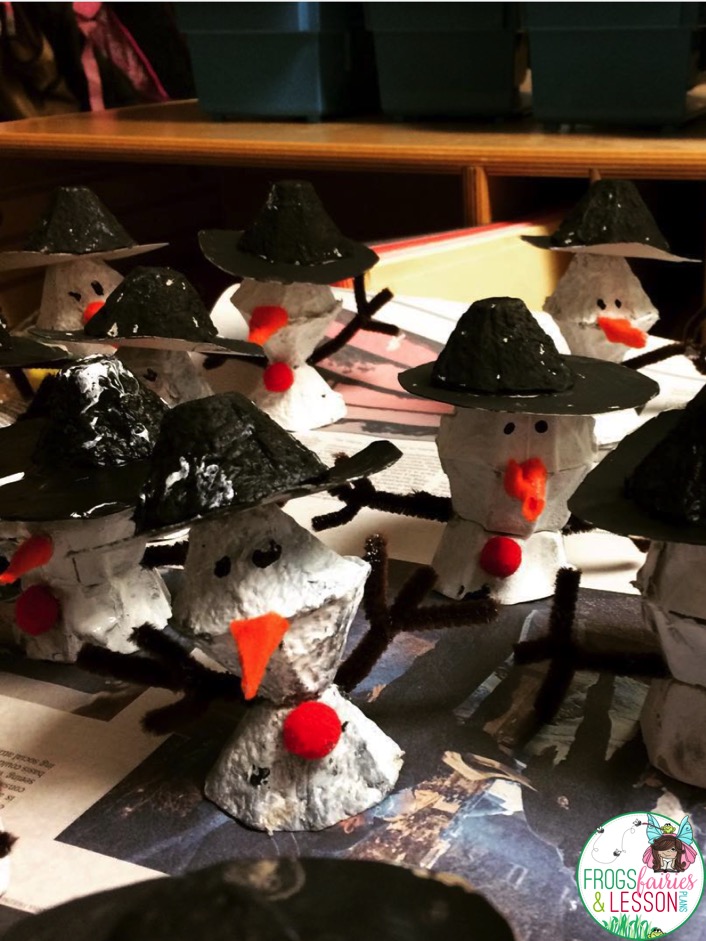 25 snowmen drying, getting ready to go home.

What else happened that week?
Well, I am a stickler for teaching and learning, but I wanted our activities to reflect the Winter Celebrations we were having in our classroom.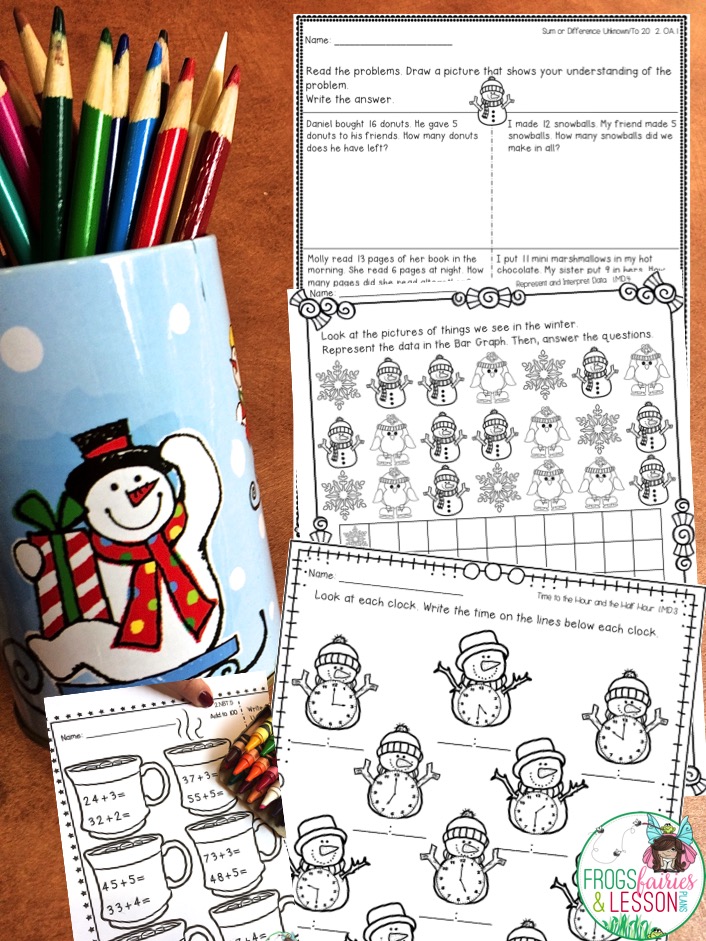 One whole week of Math activities and Morning Work on 1st and 2nd Grade levels.

See it here.
Throughout the week I continued to follow our daily routine using resources that were rigorous, but fun and relevant to the season of the year.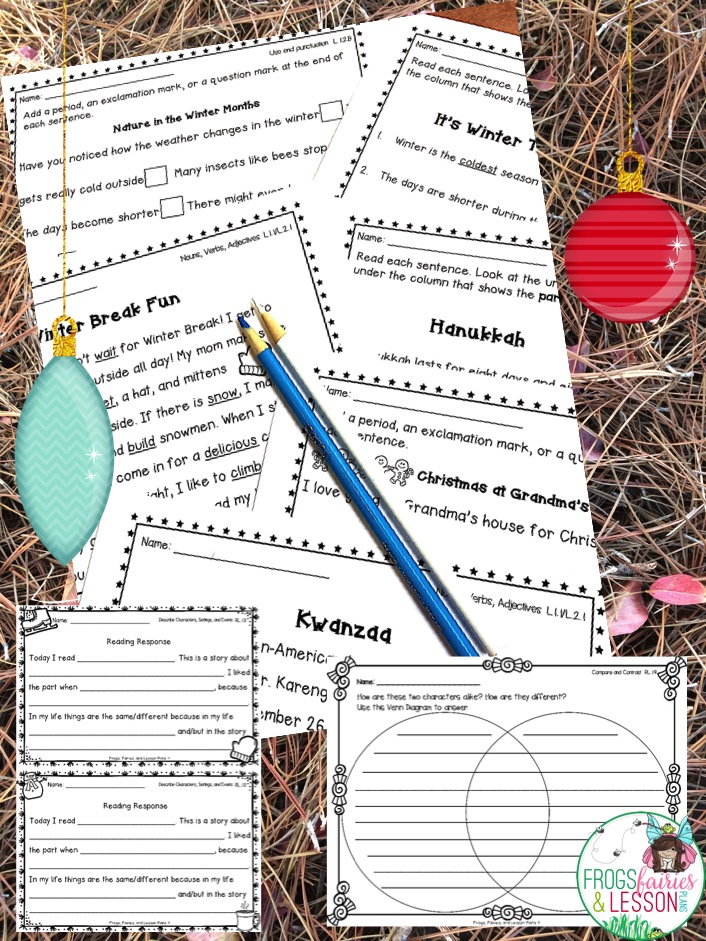 One whole week of Reading and Grammar activities for 1st and 2nd Graders.

See it here.
I was careful to give my students activities that they were comfortable doing. This time of the year can be tricky if you're not aware of how diverse students are.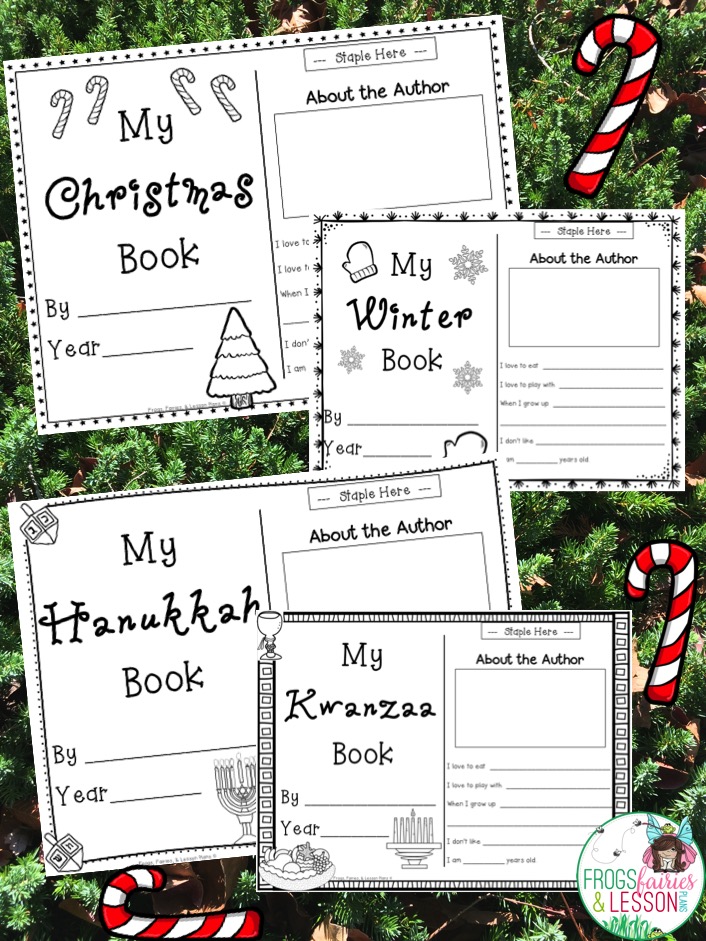 4 books with several writing prompts + blank templates for customizing your headings.

See it here.
What I love about these resources, besides the obvious educational value, is the fact that they come with a Binder cover, and labels that make it super easy to organize. I had my binder ready to go right out of the printer!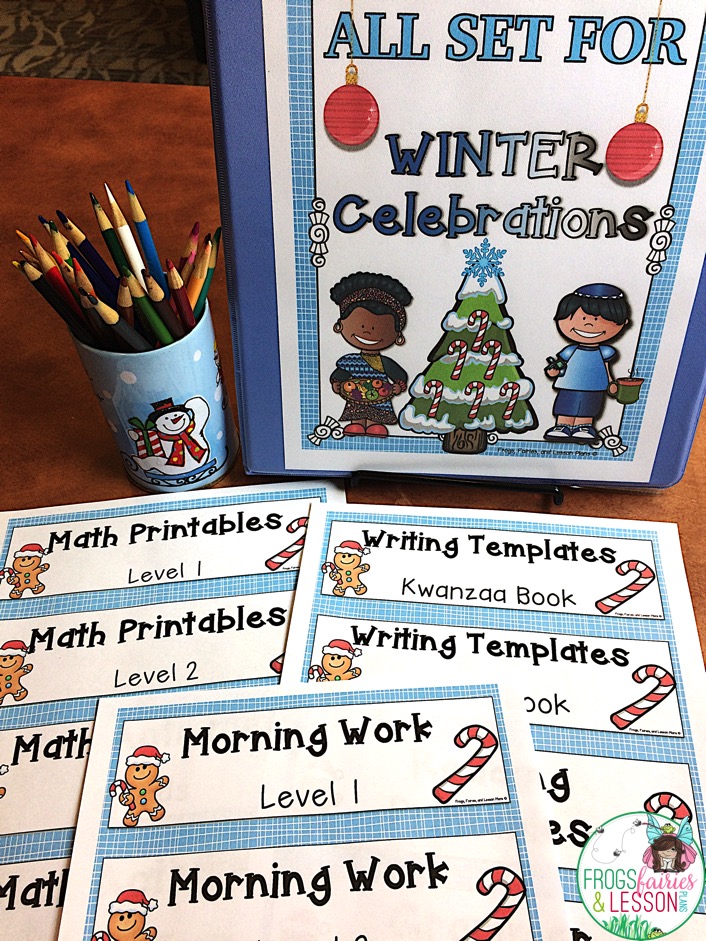 Resource comes with Binder Covers, Spines, and labels for each subject.

Color and B & W. See it here.
Here's what I mean: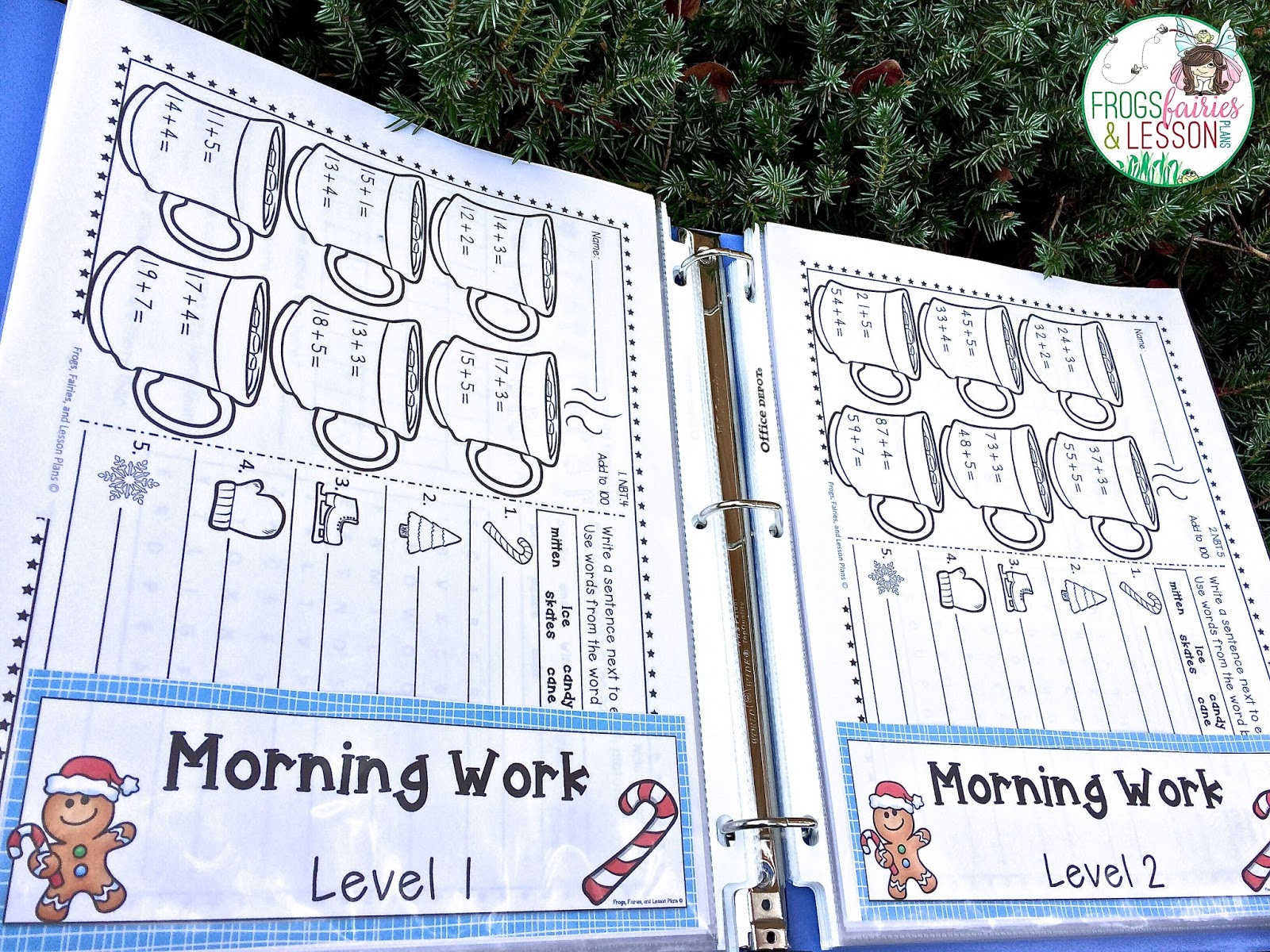 Put your binder together and use it year after year! See it here.
You can see a complete description of this resource and a detailed preview with photos right here!
I hope this was inspiring and helpful to you, and that you'll try at least one of these activities in your classroom.
Have a wonderful Holiday Season!