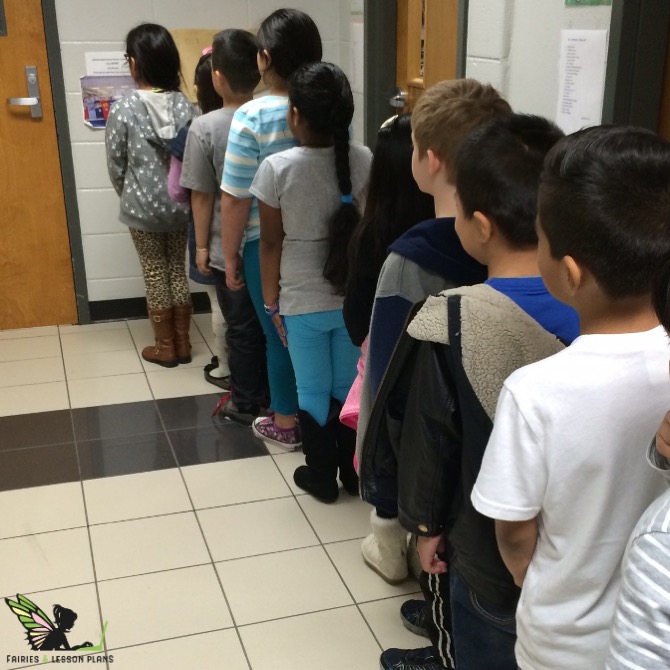 We've all been there… We start the year determined to see our students walking in line nicely. We teach them. We are patient. We praise, reward, repeat. Tirelessly.
Unfortunately, despite our best efforts, developmentally, kids are rambunctious and love to twirl, hop, and run. Inevitably, our patience runs out and we end up holding hands with the kids who test our limits. At least I did.
I started to wonder if reacting that way was helping them change their behavior, or if I was just expressing my frustration. Catching kids behaving poorly, then punishing them, wasn't working. Something needed to change.
What if instead of being reactive, I became proactive? What if I used the same "hand-holding" action as something kids would want to behave for?
Walking in line with a twist!
I started a new approach with my students, and it has worked beautifully for many years now. Holding the teacher's hand is the highest compliment a student can receive, for only the best behaved students get an invitation to do so.
Here's how it works:
I tell my kids that I will invite a few kids to hold my hand and be my guests of honor during our walk in the hallway.
Then, I tell them what I will be looking for in a guest. Start with just a few expectations, and slowly add more.
When we walk, I make my guest feel really special for a few moments. I tell him what reasons led me to my choice so he'll know what behavior to repeat.
Last, I thank him for holding my hand, and send him back to the line.
What about the Jumper-Twirlers?
Yes. How do we get the real active kid walking in line with self-control?
You catch him being good before he had time to act out, and invite him to be your guest.
The impact that encouragement and positive feedback has on young children is a thing of beauty! Of course the behavior change doesn't happen overnight, but if you are consistent, they really start to make an effort, and eventually, make better choices.
---
Other Classroom Management Posts: