Enjoy my Free Math Center Samples!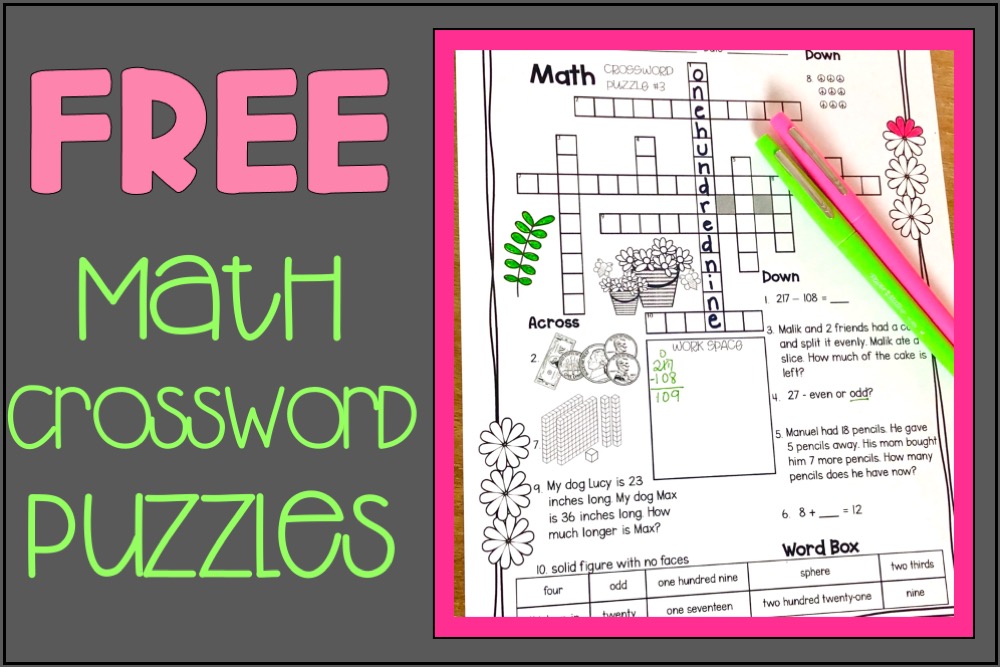 Are you looking to add new math resources to your classroom? Try these Free Math Center Samples! My Math Crossword Puzzles are a great way to review Math concepts throughout the year! Add these samples to your Math Centers, Morning Work, or to your Math Daily Review, for hours of engaging activities!
You can read more about the benefits of solving crossword puzzles in the post: Crossword Puzzles: All Fun and Games?
Each puzzle in you Free Math Center Sample includes:
10 questions
a Word Box with all math vocabulary spelled out
answer keys
Students really love working on these puzzles, even those who lack motivation to complete most math center activities. Teachers are all over them too and leave me the kindest, most exciting feedback on my TpT page! You can sign up below to get free samples from grades 1 through 3 delivered to your mailbox.
Complete Packets
The complete packets are thematic by month of the year, and come with several puzzles. You can see them here:
Just scroll down each page to see the different packets.
By signing up, you will be added to my newsletter mailing list! I hope you'll enjoy receiving my tips, news, and other free samples, but don't worry! If my content doesn't fit your needs, it's super easy to unsubscribe! Just open the email and click on the unsubscribe link. That takes you off the list immediately.
And that's it! Keep an eye on your inbox for your Puzzle Samples and more! Thank you for reading!