One very important step in writing Personal Narratives is organization. The reality, however, is that it can be frustrating to teach students how to write a story with a beginning, a middle, and an end.
I use a kinesthetic component in my lesson that makes all the difference. It changed their relationship with writing.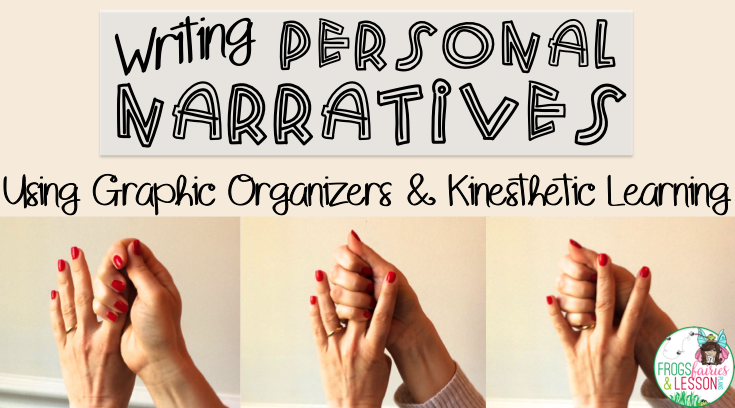 To recap, on Day 1 we all have this template filled out, and each one of us chooses which story we want to write. You can see I have placed a check mark in the box next to "Mad".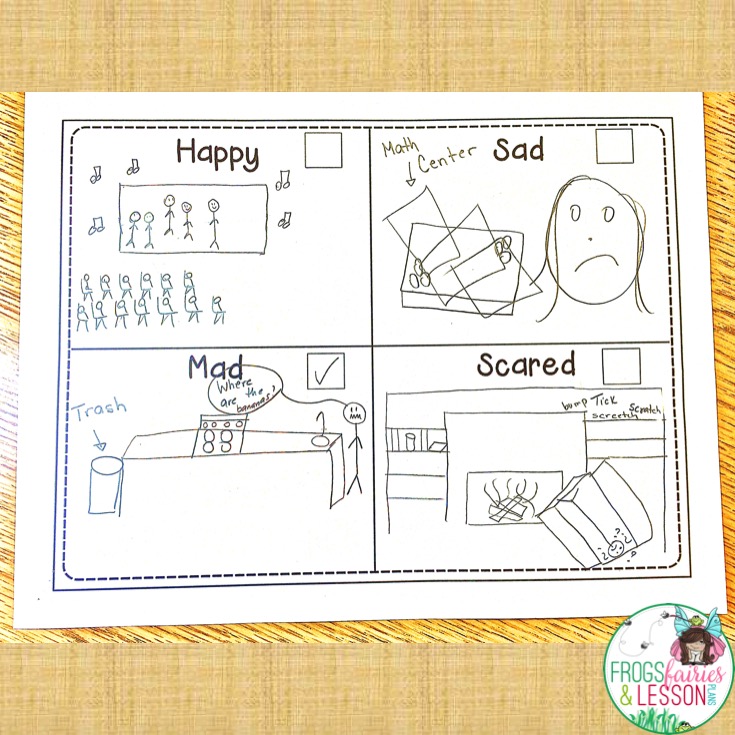 If you are interested in how we do this in class, you can read all about this part of the lesson right here.


On Day 2 of this unit, my students develop a complete story in a graphic organizer.


The Kinesthetic Component
Step 1
I give students a graphic organizer and ask them to keep it on their desks (more about this later).
I use my easel, or I project my Day 1 template on the board (depending on where I sketched my stories), so kids can see my picture. I remind students what my sketch was about:
"I was really mad because I wanted to make banana cake and the bananas were gone!"
Step 2
I hold my hand up and show as many fingers as I want pages in my book. So for a 3 page book in the beginning of the year, I show 3 fingers, at the end of the year, I would show 5 fingers.

This particular time we were writing a 4-page book, so I used 4 fingers.
I tell students that each finger on my hand represents a different part of the story:
"Finger 1 is for the beginning, finger 2 is for the middle, finger 3 is for a little more of the middle, and finger 4 is for the end."
Then, I start telling my story, in detail, modeling how I hold my first finger when I'm telling the beginning, how I move to my next finger as I tell what happened in the middle, and so on, until I get to the last finger.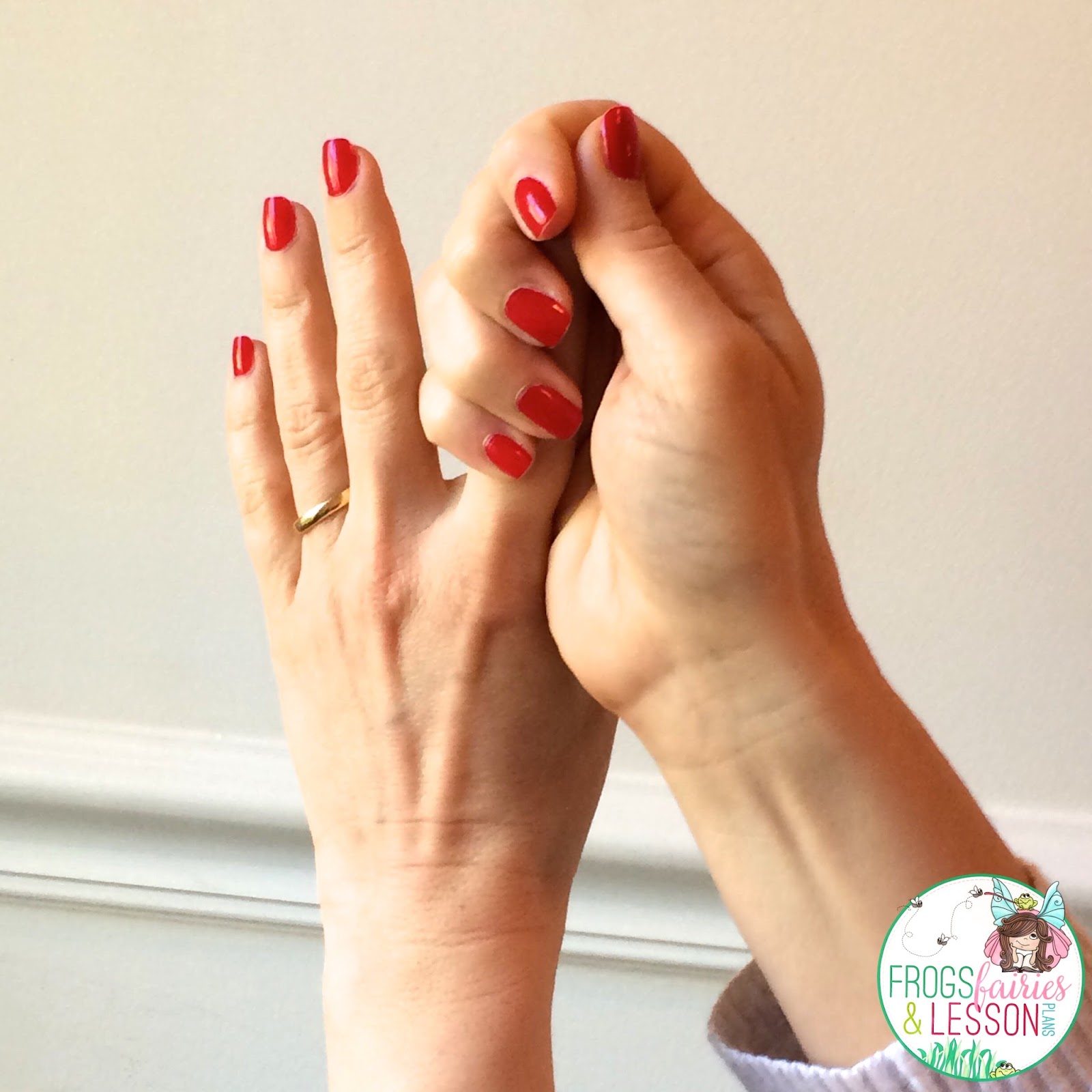 Hold your 1st finger to tell the beginning of the story.
"Last Saturday I woke up thinking about making a banana cake! I was going to need a bowl, some eggs, flower, milk, butter, sugar, and bananas."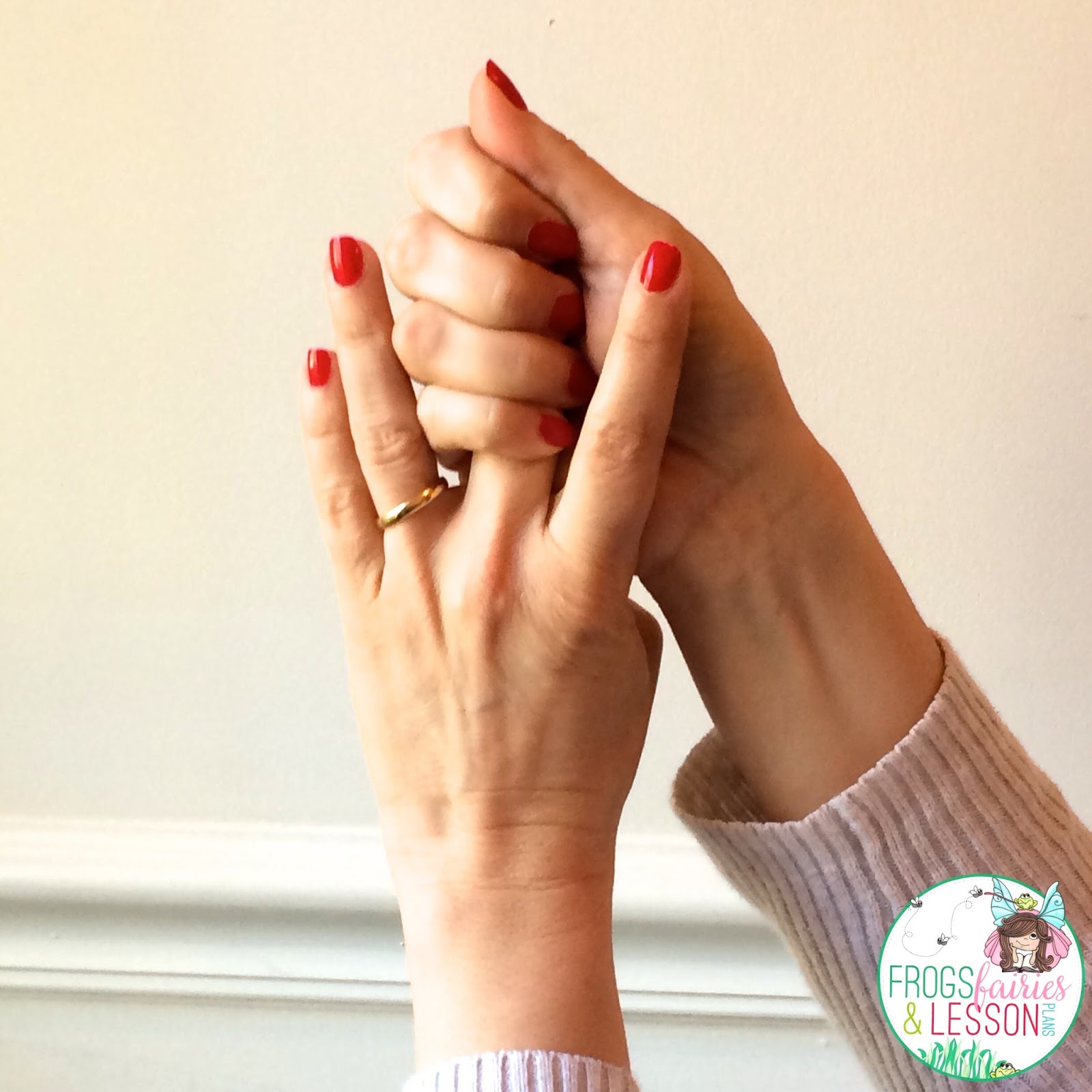 Hold your 2nd finger to tell what happened in the middle.
"I went downstairs to the kitchen, and to my surprise, the bananas were gone! They had been there the night before! I was so confused. What could have happened to my bananas?"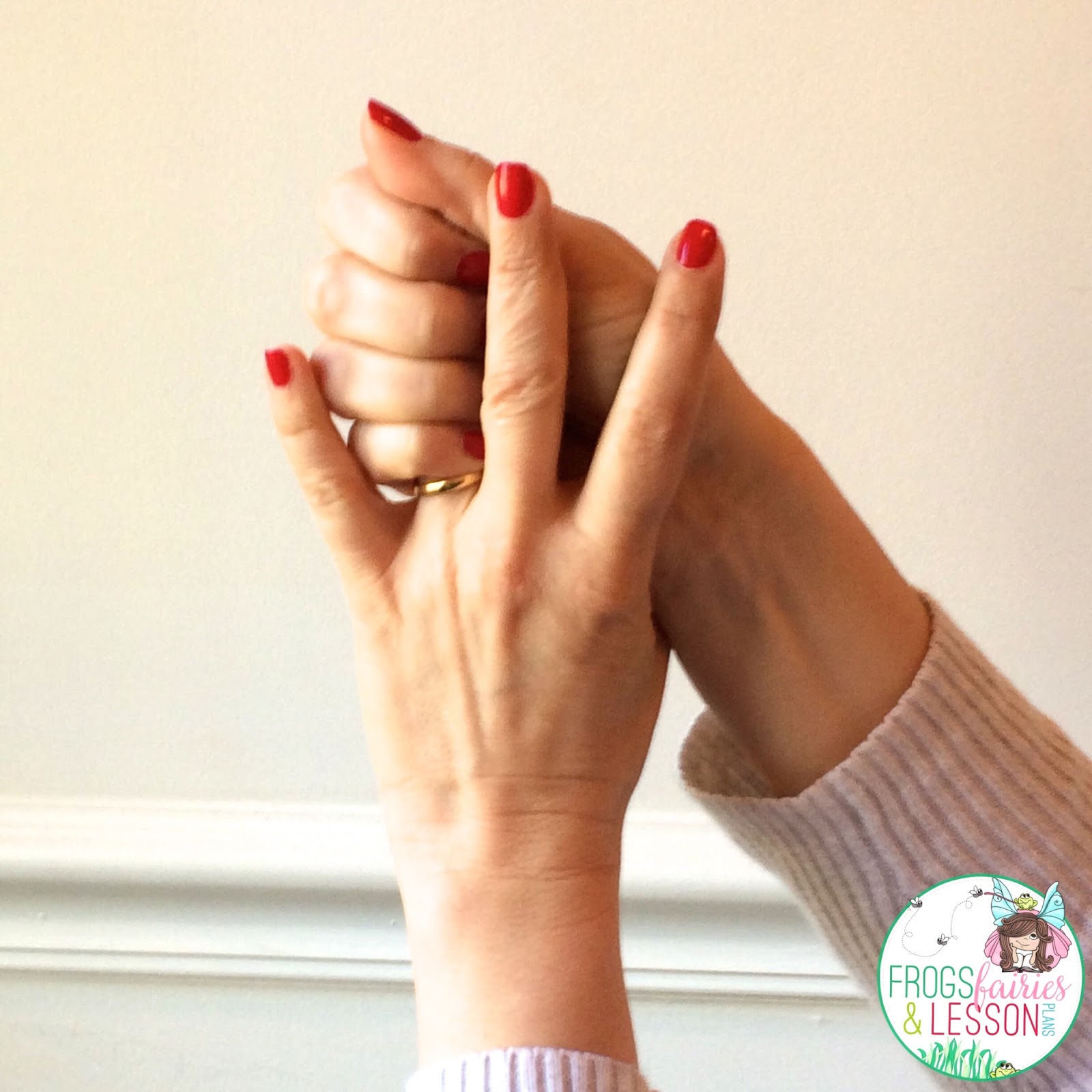 Hold your 3rd finger to tell more about the middle.
"I called my family to the kitchen and asked them what had happened to the bananas. I was not happy at all. My husband told me that he thought the bananas were too old to eat, so he threw them in the trash. I was so mad!"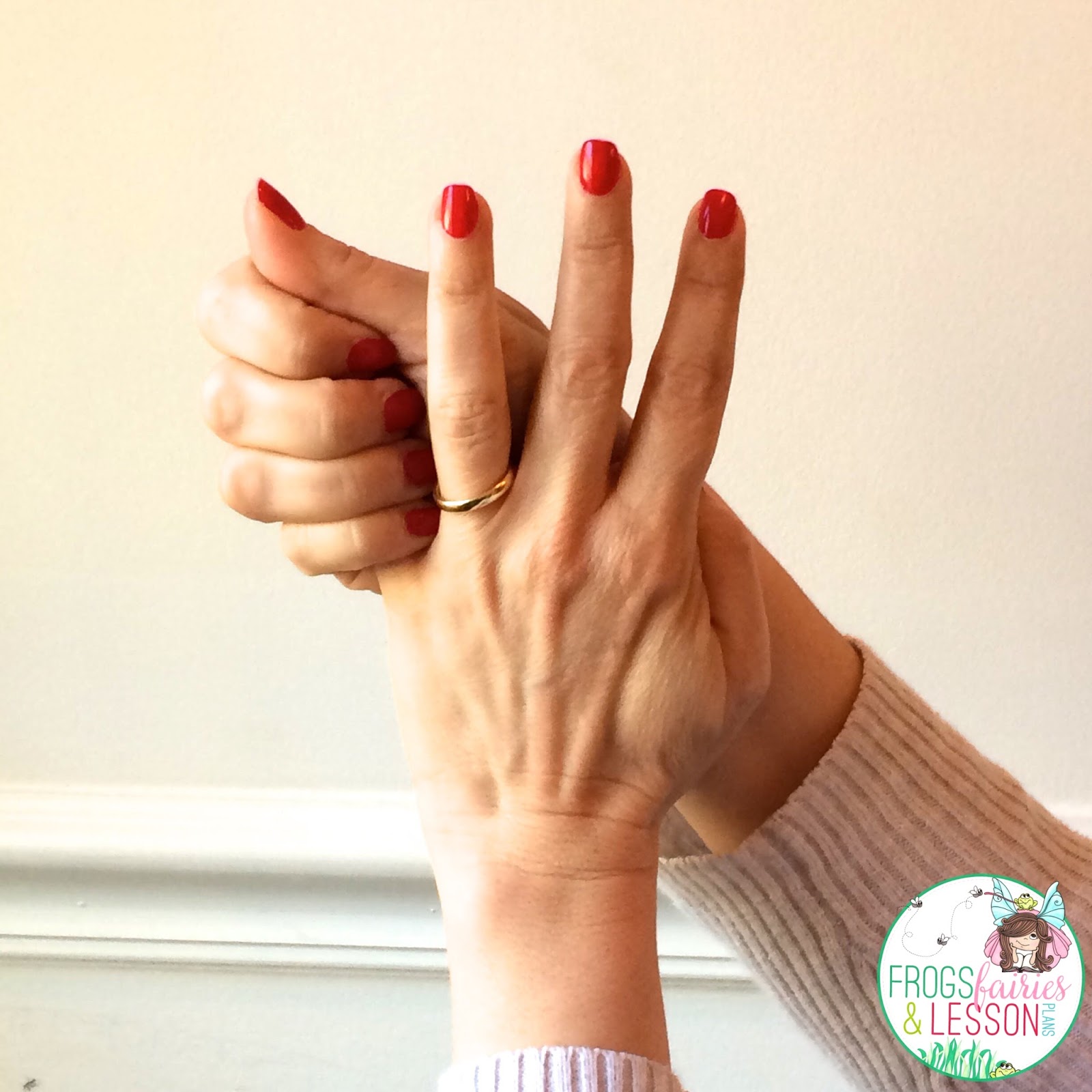 Hold your 4th finger to tell what happened in the end.
"Unfortunately, I was not able to make my cake that day. The bananas were in the trash mixed with other yucky things, and there was nothing I could do to get them back. I was angry for a long time. I'm glad that day was over!"
Note: Plan each part of your story previous to teaching the lesson. Not only do I hold my fingers up and tell myself the story, but I sketch each picture just to make sure I'll be modeling effectively.


The Graphic Organizer
Step 3
My students face each other on the carpet. Using the same model as I described in the previous post, they take turns telling MY STORY to each other using their fingers.
Then, they watch me use this graphic organizer to sketch a picture for each part of the story.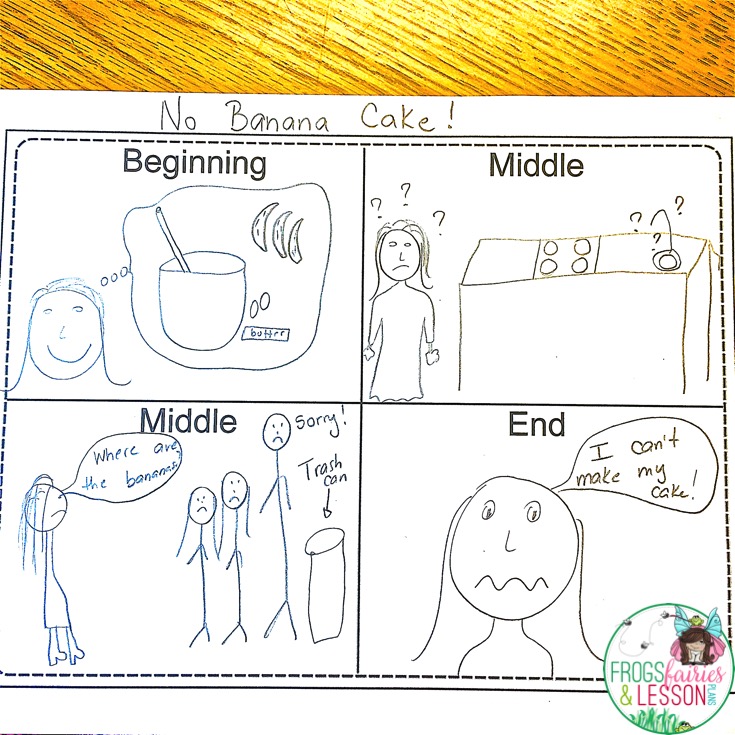 Model how you come up with ideas by thinking out loud and letting your students watch you!
Note: During the whole time that I am drawing, I am thinking out loud to show students how I was feeling, what I was saying, and where I was in my house. The more they hear me talk, the more they will talk when it is their turn.
Step 4
I give students 5 minutes to go to their seats and look at the sketch of the story they want to tell. During those 5 minutes they are to hold their fingers up, like I did, whisper their stories to themselves, and move their hand from finger to finger as they tell the story.
After 5 minutes, they come to the carpet and take turns telling THEIR STORIES to a partner.
Step 5
I turn on soft classical music, and ask students go to their seats to sketch their stories on the papers I handed out earlier.





This is what the paper looks like depending on the time of the year: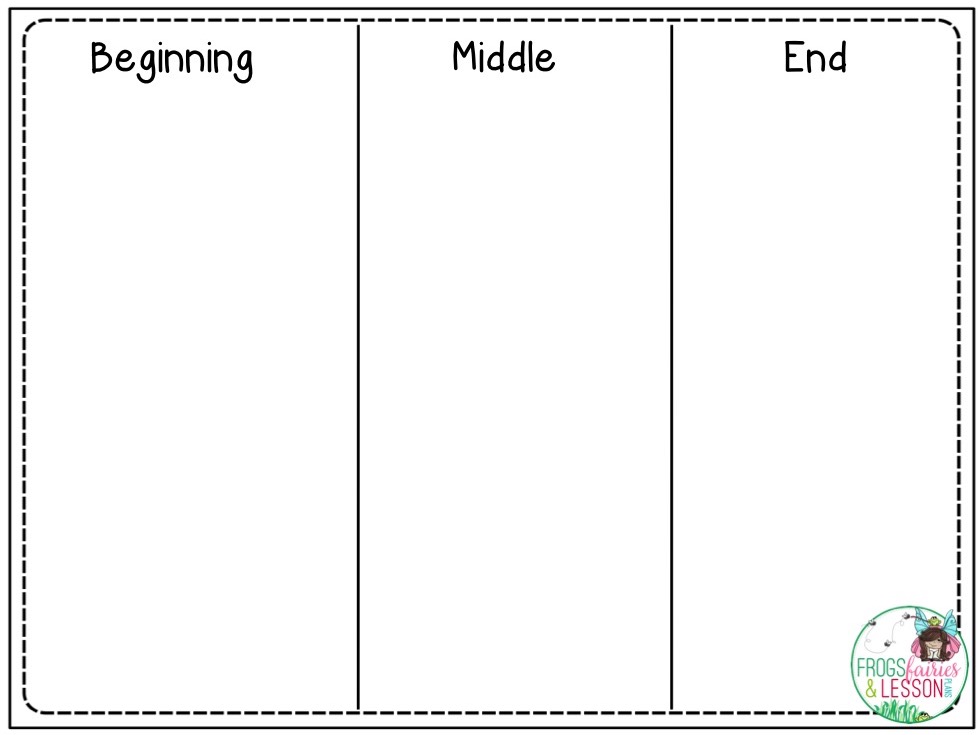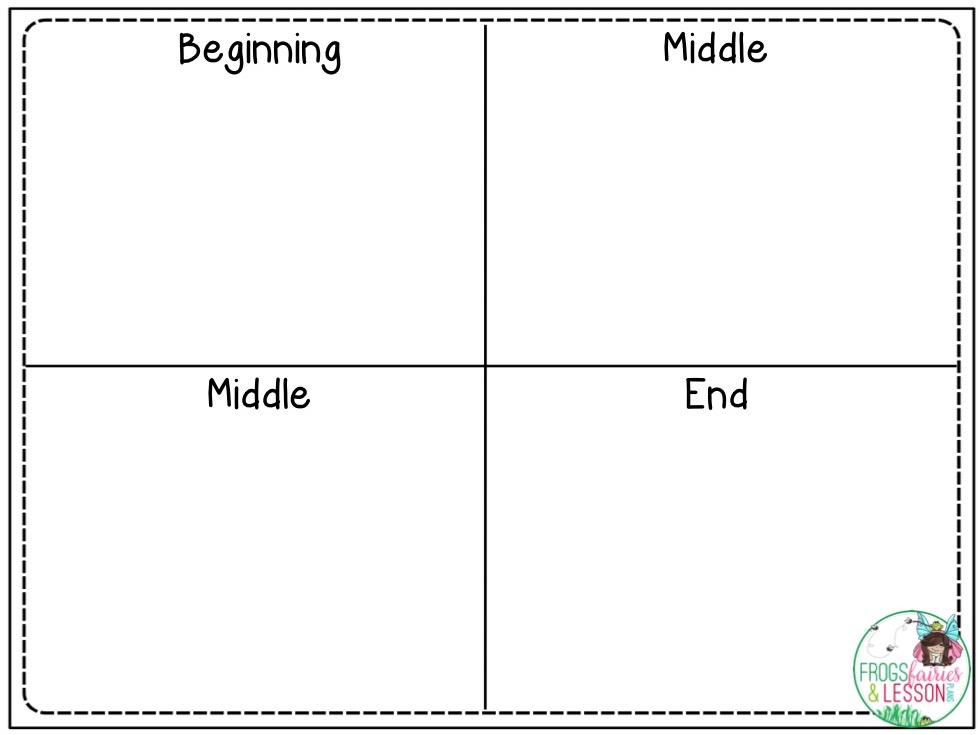 If you don't have a template like this one, you can easily ask your students to fold a piece of paper into as many parts as you need. They can copy the headings from your model and it will work just fine!
At the end of the lesson they place their graphic organizers in their Writing Folders until the next day.
Because my students had a chance to associate beginning, middle, and end with each finger they held, it was easier for them tostay focusedon the story line.
Being able to tell their stories to a friend, helped themfind language, andhear the storybefore they had to plan it.
This graphic organizer is key to well organized story writing. My students know each part of their stories really well, andthe sketches are fabulous remindersfor their hard work next day.
If you are curious about how I take these templates and turn them into pure story gold, check out my next post on Personal Narrative Writing:


–Writing Personal Narratives: Getting Writing on the Paper
Writing Resources You Might Enjoy